London International Conferences
Social Sciences and Humanities
The organizing committee would like to invite you to participate in the London International Conference (LIC). Participants will find opportunities to present new research, disseminate ideas, exchange information, and discuss current issues. Participants can present their papers (in-person or online/virtual) and participate in all related sessions.
11th London International Conference
Social Sciences and Humanities
Online & Virtual
February 26-27, 2024
12th London International Conference
in the Netherlands
Social Sciences and Humanities
In-Person & Virtual
April 23-24-25, 2024
Rumi Kunst Instituut
Social Sciences and Humanities
Education
Business and Management
Economics
Finance
Information Technologies
Artificial Intelligence
Interdisciplinary Research
Law
Theology
Health
Regional Studies and others…
Benefits of Attending
All accepted abstracts/full papers will be published in the Proceedings of London International Conferences in electronic format with ISSN and DOI.
Full papers will be published in London Journal of Social Sciences or Eurasian Journal of Higher Education after a peer review without publication fees.
Conference Proceedings and journals posted open-access.
E- certificate will be provided to all the participants (Presenters, attendees, keynote speakers and session chairs separately).
Admission to the conference grants access to all sessions of the same conference.
11th London International Conference
Online & Virtual
Conference Key Dates
February 26-27, 2024
Abstract Submission

Deadline

: February 20, 2024
Registration & Payment

Deadline

: February 22, 2024
Conference Program Draft: February 22, 2024
Full Paper Submission

Deadline

: March 27, 2024
If you would like to participate in the 11th London International Conference, please register

.
12th London International Conference
the Netherlands
In-Person & Virtual

Conference Key Dates
April 23-25, 2024
Abstract Submission

Deadline

: April 19, 2024
Registration & Payment

Deadline

: April 20, 2024
Conference Program Draft: April 20, 2024
Full Paper Submission

Deadline

: May 27, 2024
If you would like to participate in the 12th London International Conference, please register

.
Christina Schabasser, PhD
Keynote Speaker for 10th LIC (November 2023)
University of Sopron Alexander Lamfalussy Faculty of Economics, Hungary
University of Applied Sciences Burgenland, Austria
Christina Schabasser was born in 1986 in St. Pölten in Lower Austria and still lives in the rural region of this district. She holds a master's degree in international business administration, with a specialization in business informatics and electronic business, from the University of Vienna. Christina holds a PHD in "International Economic Relations and Management" from the University of Sopron. She has a research interest in business and management, with a strong interest in the openness to conducting interdisciplinary research at an internationally competitive level. Her understanding of science and research revolves around interdisciplinarity, networking, and problem-solving for decision-makers in business and management.
She has published in "Zeitschrift für wirtschaftlichen Fabrikbetrieb", "lernen & lehren", "Information – Wissenschaft & Praxis", "Eurasian Journal of Higher Education", and "London Journal of Social Sciences". She has performed in various prominent positions, including a financial assistant for a social organization dealing with female genital mutilation called Desert Flower Foundation; a product manager, scrum master, and team leader in a software company producing financial software products for companies and tax consultants called DVO Software; and a texter and channel manager for a firm that offers vouchers from partners in gastronomy training institutes and event organization services called DailyDeal GmbH. Her current activities include managing receivables at a law firm and making decisions on the legality of cases, credit checks, and contact with debtors and lawyers at Kosch & Partner Rechtsanwälte in Vienna
Brent M. Davis, PhD
Keynote Speaker for 9th LIC (July 2023)
Conference Chair for 3rd LIC (June 2021)
Keynote Speaker for 2nd LIC (April 2021)
ESL Coordinator
American University of Health Sciences-USA
Professor Davis teaches primarily in the MA TESOL program and specializes in Second Language Acquisition.  He has also taught at Azusa Pacific University and S.D.U. in Almaty, Kazakhstan. He is the author of a textbook in Phonetics for English language teachers and a number of journal and conference papers. Prof. Davis lives in Alhambra, CA with his wife of 39 years. He has three children and four grandchildren.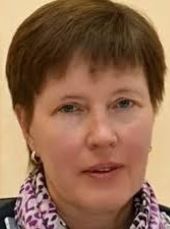 Conference Honorary Chair for 7th LIC (May 2022)
Conference Chair for 1st LIC (January 2021)
Olga Nosova, Professor
Kharkiv National University-Ukraine
Nosova Olga is a Professor at the Department of Marketing, Management and Entrepreneurship at the V.N. Karazin Kharkiv National University, where she is involved in delivering lectures, conducting seminars in International Economics, Macroeconomics, Modern Economic Theories and etc., preparing reports, writing articles for conferences and journals. She investigates the following themes: Economics of transition, foreign direct investment, corporate governance, and regional integration. She was a research scholar at the Kennan Institute for Advanced Studies, Woodrow Wilson International Centre in Washington, DC in 1997. She successfully graduated from the Master Program in Applied Economics at the Institute for Advanced Studies in Vienna and took part in various economic programs at Hebrew University, Central European University, and Eurasia Foundation. During 1998-2000, she participated in the joint Belgium-Ukrainian project in support new educational program in Ukraine, 2000-2004 – in the Alfred Krupp von Bohlen und Halbach Foundation research project "Restructuring, Stabilizing and Modernizing East European countries". She worked as visiting professor at the Portland State University and Freie University Berlin. Currently, she investigates the theme "System Transformation in Ukraine" with cooperation with Professor Dr. Timm Beichelt at the Viadrina Institute of European Studies. She received her PhD in Economics from V.N. Karazin Kharkiv National University in 1992 and Habilitation in Economics from V.N. Karazin Kharkiv National University in 2002.
Keynote Speaker for 5th LIC (November 2021)

Ali Askerov, Associate Professor
Director of Graduate Studies Ph.D. in Peace and Conflict Studies, UNCG-USA
Teaches peace studies at the Department of Peace and Conflict Studies, UNC–Greensboro. His interests are peace education, ethnic conflicts, political violence, human rights, international morality, and the history of political ideas. He is an author or co-author of several books that include Russo-Turkish Relations (2021), Post-Soviet Conflicts (2020), Contemporary Relations Between Turkey and Russia: From Crisis to Cooperation (2018), Transformative Change: An Introduction to Peace and Conflict Studies (2015), Historical Dictionary of Chechen Conflict (2015), and Chechens from Past to Future: Healing the Wounds (2012). He has been interviewed for various television on international conflicts, terrorism, and national security issues. His present research includes ongoing refugee issues, contending interests of Russia and Turkey in the Middle East and Caucasus, international terrorism, identity formation and change, and human rights issues
Conference Chair for 4th LIC (September 2021)
Keynote Speaker for 3rd LIC (June 2021)
Bambang Sugiyono Agus Purwono, PhD
Mechanical Engineering Department, State Polytechnic of Malang-Indonesia 
Doctor in Management Science, Faculty of Economics and Business, University of Brawijaya, Malang, Indonesia (2011). Indonesian Ministry of Education and Culture sandwich program in La Trobe University-Melbourne, Australia (2009) as a participant. International Journal has already published are the strategy of simulation effect of wind speed, variation of turbine blades and its interaction to the power generated by the vertical axis wind turbine using NACA 2412 (IJET UAE-2018), Simulation of Vertical Axis Wind Turbine (VAWT) Using Turbine Blades NACA 4412 type (IJSSST-2019). Micro Hydro Power Plants (IJMPERD-2019), Energy Procedia (2013, 2015), TEM, JARDICS, IJ Psychology and Education (2021). Textbooks that have been published are Strategic Planning, Production Management, Engineering Thermodynamics, Heat Transfer, Maintenance Management, Entrepreneur and Technopreneur, Engineering Mechanics, Linear Programming, and Research Methodology. Also as a speaker and a conference chair in numerous international conferences and national seminars about Entrepreneurship and Cooperative, Balance Scorecard, SWOT Analysis, Strategic Management, and Renewable Energy, Wind Turbine, Plastic Waste, Quality Control, Water Treatment Plants, and Micro Hydro Power Plants in Malang, Bali, Yogyakarta, Bandung, Jakarta-Indonesia, Timor Leste, Melbourne-Australia, Hong Kong Polytechnics University.
https://www.researchgate.net/profile/Bambang_Purwono2
Scopus ID: https://www.scopus.com/authid/detail.uri?authorId=57188694946
SINTA ID: https://sinta.ristekbrin.go.id/authors/detail?id=5986365&view=documentsscopus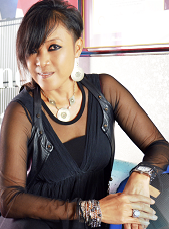 Keynote Speaker for 3rd LIC (June 2021)
Merjjena B. Hemp, PhD
Global Dialogue For Justice Founder-USA

Dr. Merjjena "Merj" B. Hemp holds a B.A. and M.A. in Communication Studies and a PhD. in Curriculum & Instruction from New Mexico State University. Her research interests include Crisis Communication and Global Community Engagement. In 2009, she conducted original mixed-method research on Improving Crisis Communication for her master's thesis. She continued to explore the same topic for her doctoral research, exploring the multiple perspectives of Arab Muslim women in the post-9/11 era. She published her first book, Beyond the Shadow of 3000 Pairs of Shoes: A Story of Hopelessness, Persistence, and Survival in July of 2014, two months after receiving her doctoral degree. The memoir describes her experiences growing up during Martial Law in the Philippines under the Marcos Regime and her life in the United States. Currently, she is focused on her work at the Complicated Conversations Post-9/11 Project (CCP911 Project), a global community engagement initiative and critical multimedia production that she founded in 2015. She engages different communities in hard conversations about how our lives in America and around the world, have significantly changed since 9/11. Dr. Merj Hemp is a licensed skydiver and uses the sport to engage people and bring communities together from different backgrounds and cultures. Her recent projects include #Jump4TheVets held in Missouri, Kansas, and New Mexico (2016), Florida (March 25, 2017 and January 2019), #Jump4Stars (iFly Tampa, October 21, 2017 and Fly Station in Munich, Germany, March 12, 2019), Battle of the Bay by Land Sea, and Air (Florida, February 9, 10, and 11, 2018), Podcast "Let's Talk, It's Time America!", the hybrid world forum, "Global Dialogue For Justice" (St. Petersburg, FL, July 15, 2020), "Fly4Justice", (Giessen, Germany, July 4, 2021), "Global Dialogue For Justice" (Frankfurt, Germany, July 15, 2021). Dr. Hemp is the director/producer/writer of the documentary and scholarly film, "Beyond the Shadow of September." The short version was selected for the Sunshine City Film Festival in St. Petersburg, Florida in January 2020. The full documentary was launched as a miniseries on September 11, 2020 and now streaming at Vimeo On Demand. The documentary was filmed in Florida, NYC, Vianden (Luxembourg), Bovec, Ljubljana, Bled (Slovenia), Paris, London, Munich, Istanbul, The Hague, Amsterdam, and Prague. The film explores the global implications of 9/11 from multiple perspectives as well as attempts to understand the reasons for the apathy and complacency of people and communities to engage in conversations about the most pressing issues in the post-9/11 era.
Keynote Speaker for 2nd LIC (April 2021) 
Sophia Butt, Doctoral Researcher
University of Birmingham-United Kingdom
Sophia Butt joined the UK's University of Birmingham (UoB) in 1997 as a course writer for their distance MA in Translation Studies. From 2008 to 2014, she was director of the highly-acclaimed Business Management English Presessional Programme. Sophia is a regular presenter at international conferences where she talks and trains on a variety of disciplines, including Forensic Linguistics, ESP Course Design & Strategy, and Terrorism Studies. As an interdisciplinary doctoral researcher working with Linguistics, Social Policy and Law, Sophia is currently exploring the implementation of the UK's counter-terrorism strategy in the country's higher education sector. Throughout 2019, Sophia was engaged as a Higher Education Consultant by the Kazakh Ministry of Education as Vice-Rector for Internationalisation at S.D.U. in Almaty. She is also affiliated to Aalto University in Finland (2006- ) and Trinity College London (2015- ). 
Moderator for 2nd LIC (April 2021) 
Diana Pak, M.A. TESOL
Senior Lecturer at KIMEP University-Kazakhstan
Diana Pak is a Senior English Language Lecturer and a Teacher Trainer at KIMEP University in Almaty, Kazakhstan. She teaches Learning Technologies in Foreign Language Classrooms, Materials Development and Resources in ELT, and Academic and Graduate Foundation English courses. Over the past year, she has conducted a number of professional development webinars to help university professors develop teaching skills for an online learning environment. Diana's research interests include Teacher Education and Professional Development, Educational Technologies, ELT Materials Development, Curriculum and Instruction, Language Awareness, and Inclusive Education. Currently, she is working on two projects related to online teaching.